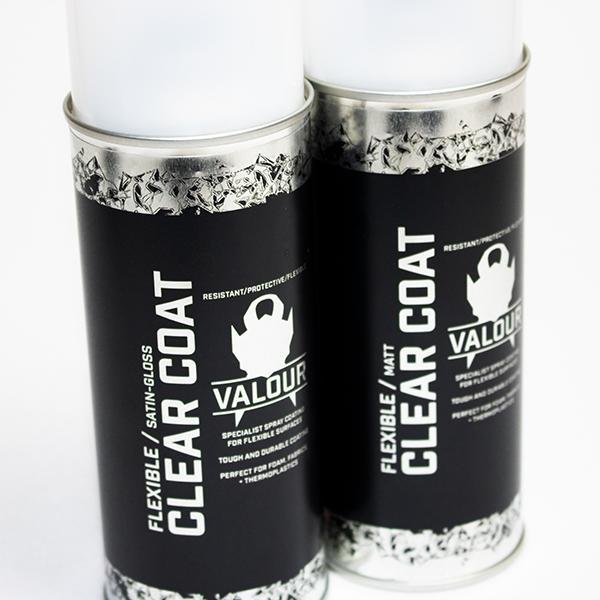 VALOUR CLEAR COAT (400ML AEROSOL)
VALOUR
Valour is a fully flexible clear coat developed by Poly-Props LTD.
-Valour produces a flexible and strong top coat
-Water and impact resistant
-Ideal for flexible services such as foam, plastics and fabrics.
Available in a Satin-gloss or Matt finish

>Provides long term protection against common paint types.
>Drying time: 20 - 40 minutes.
NEW IMPROVED FORMULATION NOVEMBER 2019:
>Improved to a water-like clarity
>Easier Application
>Increased Gloss (Satin-Gloss Only)
>Smoother Results

DIRECTIONS OF USE

- Ensure the surface is free of dirt and dust.
- First spray, hold upside down and spray to remove any gunk in the valve.
- Apply in very light/dust coats, allowing to dry between coats.
Valour provides additional flexibility and impact resistance to many paint types. Please note that Valour has not been tested on all paint types so cannot guarantee consistent results.